Discover our capabilities and Reliability
At KCCL, mechanized construction is the essence of its operations. It owns &: operates a large fleet of the best & the latest construction plants & equipment. These machinery are procured from the best construction equipment manufacturers.
Logistic management of these equipment is done in the most scientific way to ensure availability of the pertinent equipment for the task.
With its highly competent technical personnel and experience, KCCL has successfully completed many prestigious assignments with its pertinent equipments by giving due importance to customer demand, functional requirement and site conditions on job to job basis. By its extensive equipment fleet and competent technical personnel KCCL proudly mentions that it can complete any type of building and industrial project with full client satisfaction with duper importance to safety.
Names
Tower Crane
Excavator(JCB)
Roller Machine7 Ton (JCB)
Back Hoe Loader(Caterpillar)
Wheel Loader
Fork Lift
Bob cat
Lift 60mtr Ht
Lift Hoist Type
Hilti Drill Machine Big & Medium
Generators
Welding Machines
Drill Machines
Vibrators
Pockers
Small Roler Machines
Water Pumps
Flat Compacter
Compresser Machines
Blower Machines
Tile Cutting Machines
Floor Sandin Machines
Power Float Machines
Names
Grese Gun
Grinding Machines
Clipping Tools
Mixer Machine self Loading TYpe
Hand Drill
Sumpy Level set
Steel Cutting
Cutoff Machine
Compresser with Breaker
Block making Machine
Different Types of Moulds for kerb stone and blocks
Hydraulic pan Mixer
Scaffoldings
Shuttering Plates
Jumper Compactor
Bar Cutter Machine
Bar Bending Machine
Welding Generators
Fully Equped welding workshop
Fully Equiped Carpentry Workshop
250KVA Generator
Fully Equiped Block Factory
Planner Machine
Spindle Machine
Circular Saw Machine
Cross Cutting Machine
Flash Door Press Machine
Morticer Machine
Router Machine
Sanding Machine
Belt Machine
Bend Saw Machine
Drill Machine Portable
Charger Drill Machine
Broower Machine
Table Grinder Machine
Planner Blade Sharpener
Portable Circular Saw
Edge Lipping Machine
Electric Planner
Stand Drill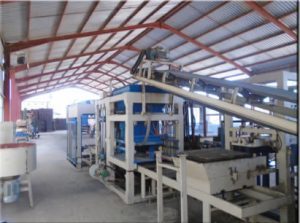 Mobile Concrete Batching Plant